Description:
An attractive groundcover with small bright green leaves spring up from the sprawling stems.
The distinctive orange red with blue anther flowers occur in summer followed by pinkish berries.
Will scramble over rocks and low walls and through the garden as a groundcover.
Best in shade but can tolerate full sun and coastal conditions.
Uses:
As a groundcover, scrambling over rocks and low walls, in hanging baskets.
Propagation:
By seed, rooted divisions or cuttings.
Reference:
The gardeners encyclopaedia of new zealand native plants by Yvonne Cave & Valda Paddison.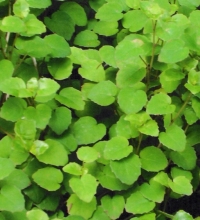 ©http://www.projectlandscape.co.nz/plantdatabase/38/